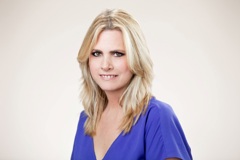 Covering all elements of Hospitality Consulting
As we approach the summer season, I am happy to share with you the latest developments and projects that we have been working on at Copeland Ltd.

Copeland Ltd. provides solutions to hotels and spas that are either in the midst of a development process or are seeking new strategies in Israel or abroad. We advise owners or operators as they prepare their business planning for the long term in order to assure future success.

Copeland provides services that include all of the stages, from planning and building, to creating concepts, up to operations, branding, marketing and ongoing sales promotion.
---

Hotel INDIGO

One of the projects I myself have been working over the last year is the Indigo Hotel Tel Aviv- Diamond Exchange. I am glad to uncover a little bit of a very interesting and different hotel product that will be launched by years' end.
The owners, David and Raz Fishman, are former hotel owners in San Diego, California. They were the first to collaborate with the Holiday Inn Express brand

The Fishman family came back to live in Israel many years ago and became very successful in running businesses in the Financial and Real Estate industries. Their dream to be hotel developers did not go away and several years ago they decided to open a hotel, this time from a completely different angle, not another conventional hotel.
The concept is an urban hotel in a very busy business district. A hotel that is not in the heart of Tel Aviv but in a surfacing district, where the hotel would stand out. That's why they chose the diamond district in Ramat Gan, a zone that already has design shops, restaurants, publicity agencies, hi tech companies and recently a financial area is awakening, with it; a feeling of the "city" is awakening too.
The hotel will have a few anchors like a spa, a French bistro, an aquarium pool with a see-through wall on the roof top and alongside it a tapas bar where small events can be held.

The building facade is brick design… very New Yorkish!! The exterior of the building was reconstructed and re-designed by architect Tali Kahana who added railings and created a very chic modern look, but yet with very classic elements to the building that stands out in the middle of the diamond district.
The lavish interior design was done by the talented Michael Azulay, a designer that specializes in designing high-end restaurants and boutique hotels. Look at their amazing work on.

Since the Fishman family has collaborated with an international franchise before, they decided to reach out to their former partners and reconnect. They approached InterContinental's international life style and boutique brand – Indigo.

Intercontinental (IHG) has many brands to offer. Indigo is located between the upper scale and the upper-upper scale, indeed we are talking about a very high standard. Working along a group like Indigo requires that the developers live up to their requirements and standards. Their first requirement is that the hotel have a story that is anchored in the story of its neighborhood, a requirement that will ultimately determine the design, experience, branding and the ultimate identity of the hotel.
Our story is the one involving the diamond world and in order to brand the hotel we went for a story of fashion and luxury with design elements that remind the cutting of a diamond in a visual way, a very young and stylish approach to a hotel in the heart of the "city".

Once you have a relationship with an international group which is very equipped, well organized and has a marketing system that is adapted to the tech world, with very high operation standards and have distribution systems of an international scale, the marketing system is at its best.
We are taking a product that is very creative, very sensual and bringing it to the business and marketing world.

The Fishman family chose to attain a franchise but to run the hotel under their own management of Delta Capital, Raz Fishman's company. This is where I come in; On one hand assisting in obtaining the best agreement for the hotel owner with the Hotel Global company, and on the other hand, helping them to build a management structure that will bring the best service operation and financial results
My background, among other things, is from a world of international groups, I speak their language and I know what "fits" an international brand and what "fits" the Israeli character. I can be a bridge between them that adapt the international standards to the Israeli product.

For example, we had to decide what to do on the first floor, a spa or meeting rooms?
After long debates and cost benefit calculations, we decided to go for the Spa anchor which caters to the right weekend target market and better fits the vibrant feeling in the hotel ("vibrant" is one of the words that Indigo use to define their hotels).
Since the hotel is not located in a recreational center or near the beach, it requires a conceptual experience of its own; this in fact is where my input is very relevant as a hotel adviser with a marketing orientation.

The hotel will be launched at the end of the year and I promise to keep you updated.


---
Creating  new strategies and rebranding of existing hotels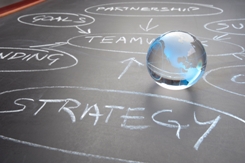 Since I opened my company 18 months ago, I have been approached by numerous hotels for a number of vast services. I have been fortunate to have already concluded many projects, including new products within hotels – restaurants, presidential suite, creating opening and client events, generating changes in customer mix and helping hotels penetrate the international market in addition to the Israeli clientele.
Some examples:

Lion's Garden is a hotel in Budapest, which was rebranded to a boutique hotel.
The crowd is international but still, in order to succeed at an international level and not remain an anonymous small hotel, it needs a different kind of offering.
In this case, instead of affiliating with an international franchise like Indigo, we built a new internet layout with multiple distribution channels online and call centers that expose the hotel to every travel agent in the world as if it were a part of an international group.
You are welcome to contact me directly for more details and getting special deals through Copeland's special rates for this charming hotel: Ronit@copeland.co.il

Another exciting and key project of ours in Israel is Beit Yehuda Hotel, a guest house located in a beautiful area of Jerusalem. In Malha, near the Jerusalem Zoo, this hotel offers great views and spacious facilities including meeting rooms. Here, we are recommending a new strategy of re-positioning the hotel as a Jerusalem option for a conference retreat.
Conference retreats are a very popular concept in the USA. In Israel however it exists only within the context of spa and yoga in nature and not as a business context, in the middle of an urban center. This is the first of its kind in Israel.
An extensive renovation project is underway to deliver this new concept idea and re-position the hotel to create more profits.
In this project we are involved in the design concept, guiding the management in the process of standardization of the new concept, formulating budgets, staffing and new marketing plans.
You are welcome to contact me directly for more details and getting special deals through Copeland's special rates for this charming hotel: Ronit@copeland.co.il

There are some great projects that we cooperated with owners in the critical first months of opening stages by helping them at first with opening events, PR activity , initial key account penetration and later on with networking and bringing special interest business to the hotel as in the case of Allegra hotel.
In the beautiful village of Ein Kerem, step away from Jerusalem and only 45 minutes from Tel Aviv, lays the an ancient stone building which was renovated and turned into Allegra Hotel.
The hotel has seven designed suites, a chef restaurant, a contemporary art space, boutique wines, spa treatments, a perfumed garden and a roof top with the breath taking view of Ein Carem and its surroundings.
You are welcome to contact me directly for more details and getting special deals through Copeland's special rates for this charming hotel: Ronit@copeland.co.il

---
BLLA


We speak a lot about boutique hotels and the need to affiliate with international groups, whether it is a Global Brand or an international marketing distribution system.
This is exactly why the
BLLA organization
was established, today represented in Israel by Copeland Ltd. BLLA provides a great solution for individual or small group hotels that are not necessarily branded and are seeking recognition..
This is the only organization that unites boutique hotels, their concept and lifestyle; hotels that are too unique to be a part of a major group but still need all of the networking and tools a hotel requires.
Another big bonus for our members is that once a hotel is registered as a member, it enters the BLLA sales distribution center, gets international exposure and sales, without having to pay any commissions.
And clearly we cannot forget, the opportunity to compete in the annual BLLA awards competition on Best Boutique Hotels. And get even more exposure, as I reported in my past newsletter about last
competition in Miami
.
I myself sit in the BLLA advisory board, and welcome both hotels and suppliers to register at a special price provided to through Copeland Ltd. of 250$ for the first year of membership.
---
News From Abroad

In this edition of my newsletter I would like to highlight hotels that have an added value and special features to their services:

A wonderful example of a hotel that knows how to distinguish itself from others and give an added value is the Arts Hotel in Barcelona.
They have done a great job by creating a special compound of high-end suites for VIP clients, offering a private chef giving culinary workshops and tours, or offering a very cool Fiat 500 for VIP client's cruising in the city and now raising the bar:
A helicopter will take the VIP clients to a luxurious lunch in one of the three Michelin restaurants in Catalonia area!
Apart from the luxury treatment, the main advantage in this deal is that you can book a place in those restaurants just a week in advance, something that usually takes months to set up but in this case the hotel reserves seats for its clients and gives them something they cannot get from another hotel or even if they try to do it by themselves.

See it in our blog

Andaz 5th Avenue Hotel in New York, (the boutique brand by Hyatt), chose to follow the new picnic basket trend.
The baskets are priced between 60$-2000$ and they have a picnic host service that can help you organize the perfect picnic day. The idea is perfect for this hotel since the location is close to three Manhattan parks.
The picnic baskets are also a perfect way for the hotel to promote their restaurants, especially the restaurant-deli THE SHOP.
This restaurant is an all New York product oriented, including cook books and most important, food to go – which means guests can buy food for the day in the hotel instead of spending their money outside.

An example for a less urban picnic can be found at Hotel La Residencia in Mallorca, Spain – where three donkeys will bring you a feast of local delicacies to a picnic out in the mountains of Mallorca.

More information about hotels with picnic packages can be found in this article

See it in our blog

Casa Da Conto, (the story house), is a hotel with a story, not just conceptual but in the most literal use of the word, the stories are written on the walls.
In the Portuguese city Porto, in an area filled with galleries and cultural centers, stands an historical 19th century building; its added value is the respect to the Portuguese history and culture.
The architects exposed the original architecture, preserved it, and added the stories on modern concrete ceilings.
Six stories by local authors were engraved as homage to the classic art of relief.
The hotel continues to preserve the concept by having the lobby used as a local artistic and literary gathering venue.

See it in our blog

---
I hope you enjoyed reading the diverse projects we are involved with and hope it was a good chance to understand why I chose to describe my company as "Hospitality Consulting BY DESIGN"; truly providing services and solutions that are very individual and different to hotels allowing for their specific needs. I hope to share new developments very soon and in the meantime I want to wish us all a great summer!!
---
Ronit Copeland,
CEO & Founder
Copeland Ltd.
Copeland Ltd –
Hotel Strategy, Marketing & Business Development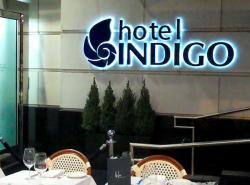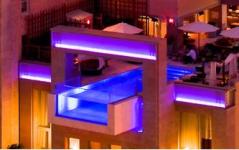 Hotel INDIGO- Inspiration Photo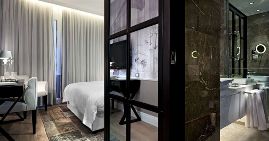 Hotel INDIGO - Guest Room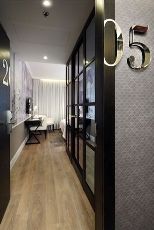 Hotel INDIGO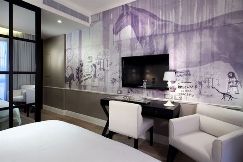 Hotel INDIGO - Guest Room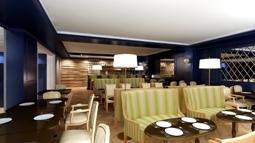 Hotel INDIGO Bistro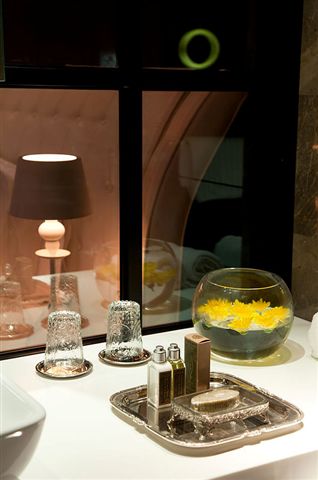 Hotel INDIGO - Guest Room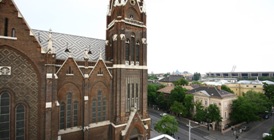 Hotel LIONS GARDEN - View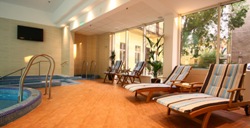 Hotel LIONS GARDEN - Pool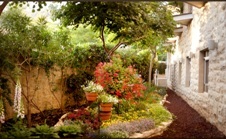 Hotel BEIT YEHUDAH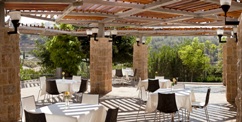 Hotel BEIT YEHUDAH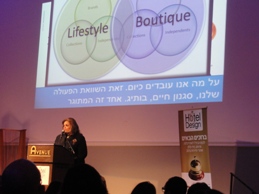 BLLA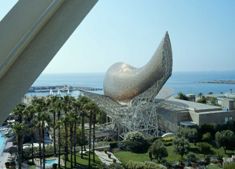 Hotel ARTS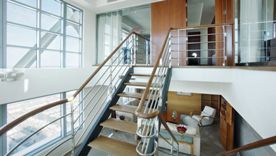 Hotel ARTS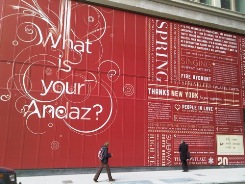 Hotel ANDAZ (nyandazmural.com)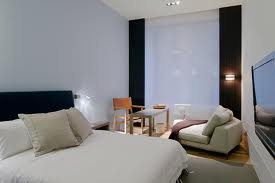 Hotel ANDAZ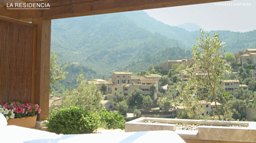 HOTEL LA RESIDENCIA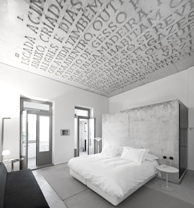 CASA DA CONTO